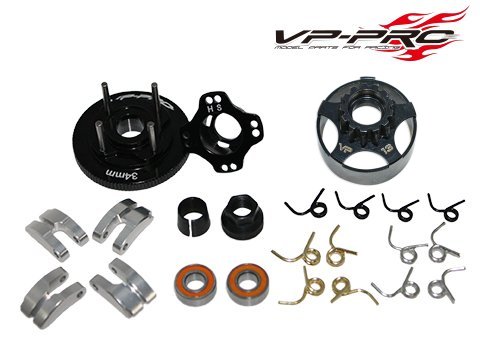 This is a VP Pro Complete 4 Shoe Clutch System with High / Low Adjustment and VP Pro New 13T Vented Clutch Bell
VP Pro 34mm Adjustable 4-Shoe Clutch System
The VP Pro 34mm Off-Road Aluminum Adjustable 4-Shoe Clutch System is designed to make the engine power output more linear, smoother with low fuel consumption, so you can get the most out of your engine.

The 4-shoe clutch is easy to adjust and thanks to a rotating front plate, you can change the spring preload from L to H position or vice versa with simple steps. The VP Pro 4-Shoe Adjustable clutch system also includes 3 sets of clutch springs for wider traction and power delivery adjustment.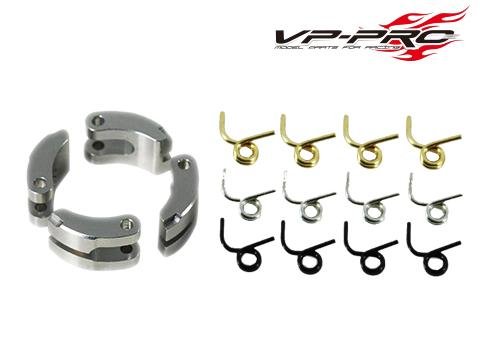 VP Pro 13T Vented Bell
The VP Pro high performance vented clutch bell (including two 5x10x4mm Clutch Bearings) is manufactured with a special hardened steel and high accuracy CNC machining. These features assure longer life to clutch bells, shoes and ball bearings.